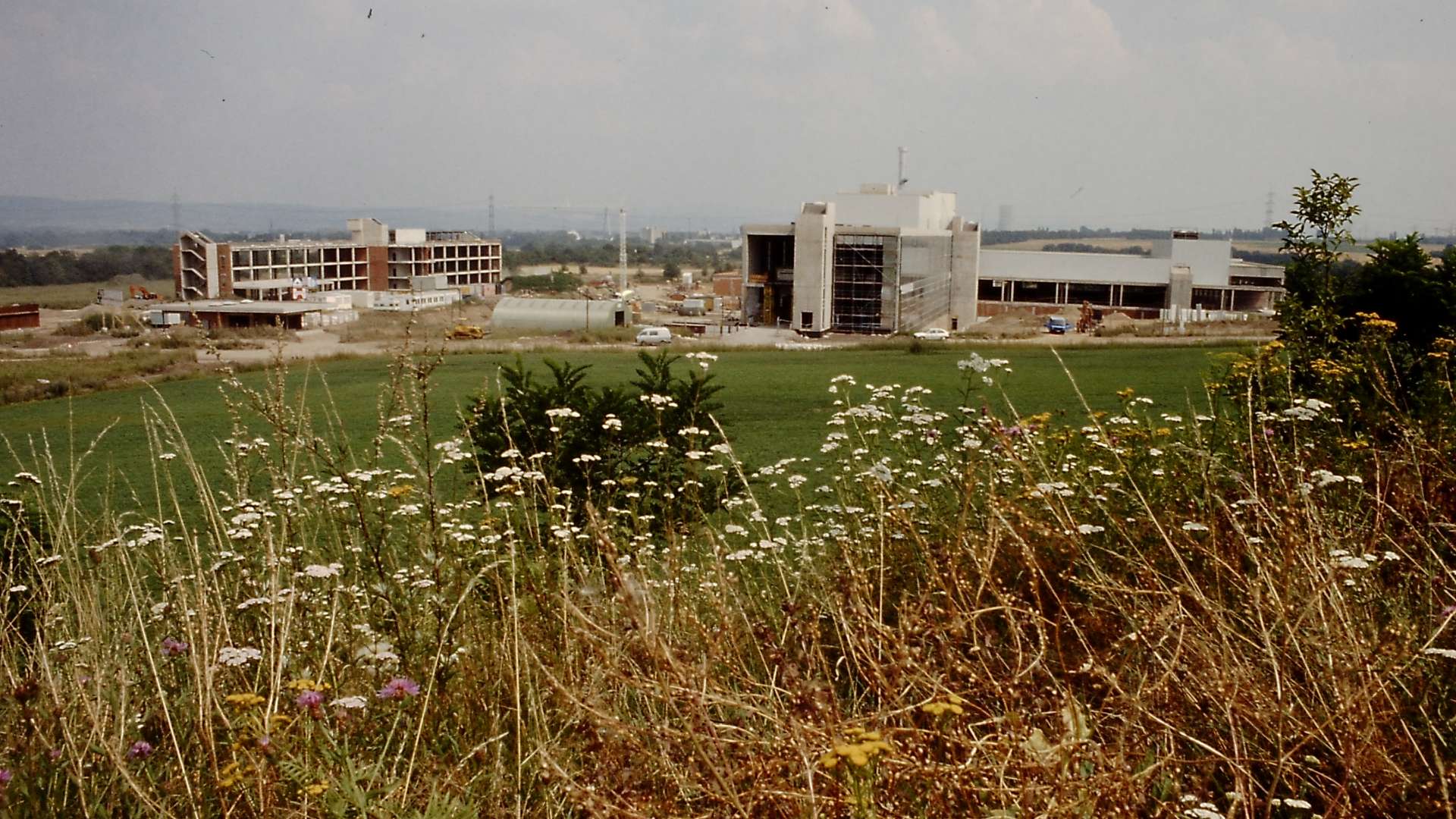 It is well known that one should celebrate festivals as they come. And the LTS had a number of anniversaries in 2019, over the course of its three-and-a-half-decade life all the while overcoming many challenges. What anniversaries are these?
35 years since the foundation of LTS
In 1984, LTS Lohmann Therapie-Systeme GmbH & Co. KG was founded! The Transdermal Therapeutic System, TTS in short, was manufactured in Germany for the first time. This was previously only possible for the American ALZA company, so LTS was a pioneer for Germany and Europe. In the city of Neuwied everything started small and modest. At that time, means of communication such as fax and telex machines were still the latest trend; today this is no longer imaginable.
25 years since the Grand Opening in Andernach
Due to the success of the first TTS for smoking cessation, LTS needed larger spaces and moved to the other side of the Rhine in 1994. In Andernach, the new factory was built on 90,000 square meters and provided jobs for around 430 employees. In those days it was the world's largest factory for transdermal therapeutic systems.
25 years since the foundation of LTS Corp.
The icing on the cake was a sister plant, established in West Caldwell, New Jersey in the United States in the same year. Now we were represented on two continents, a proud result after only a decade of existence. Both plants together were able to produce 3.5 billion active ingredient plasters annually!
25 years since the LTS plant fire brigade was officially approved by the Koblenz district government
In the same year, our plant fire brigade was officially approved by the district government of Koblenz. The huge advantage: Unlike the public fire brigade, the plant fire brigade has detailed knowledge of building structures, production facilities and processes. For this reason, the colleagues of the plant fire brigade can quickly respond in the event of damage and keep production downtime as low as possible.
20 years since: LTS became a stock-listed corporation (AG)
15 years after its foundation, LTS GmbH & Co. KG was transformed into a stock-listed corporation.
10 years since: our "Wichtelgarten" (kindergarten) was founded
LTS keeps up with the times: In order to facilitate the working life of our employees and to make it easier for them to return to the world of work after the birth of a child, LTS has opened its own kindergarten. Our "Wichtelgarten" enjoys great popularity and – depending on the capacity – also welcomes children from Andernach whose parents are not employed with LTS.
We wish LTS still many more anniversaries to come. Are you interested in transdermal therapeutic systems? Then click here.